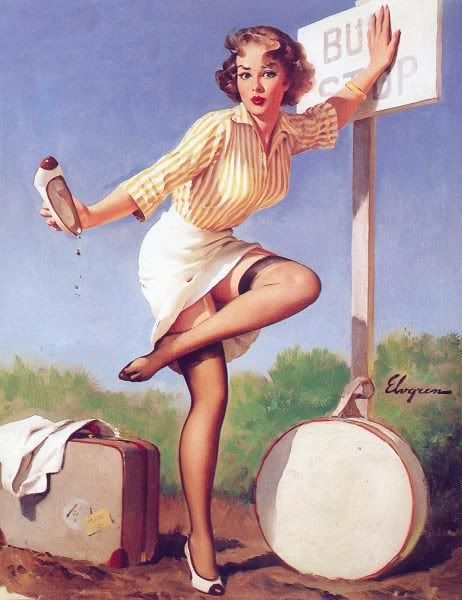 Whew! We've been traveling all day and we're finally done for the day. I wish I could show you pictures of some of the places we stopped at today. I can't upload the photos off the camera remotely but I'll show you when we get back. My mom is in charge of finding our great little treasure hunting pit stops. I don't know how she sniffs these things out! Some of them are so remote that I'm surprised they have electricity. Although, usually the more remote it is, the better the finds are! At one shop the cashier/owner looked at us with our carts full and was worried that she didn't have enough boxes to pack everything. I told her it wasn't a big deal because we brought our own boxes in the U-Haul! =)
25) Hotel black-out curtains!
26) Family members that I enjoy vacationing with.
27) Wal-Mart's in every corner of the world (for people who forget to pack underware)
28) Free Breakfast at the hotel
29) A husband who lets me do this job and have these trips (and he comes with me too).
30) That God is everywhere.