This weekend Mr. Blessing and I finally, finally had the chance to meet Joy from
Savvy City Farmer
and her darling husband. Joy and I have tried to connect so many times over the years but it's almost comical how circumstances interfere. This weekend, she had a
Shop The Shed
sale and my only priority was to get to her sale. I didn't arrive until the afternoon but I heard there were hundreds of people shopping in the morning rain. Now that's the sign of a good sale! I took a few pictures before my camera battery died (hey, my priority was getting to the sale - not charging the battery *smiles*)...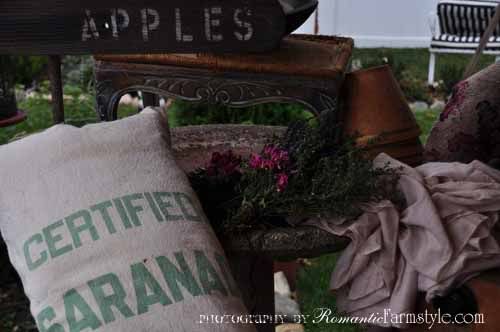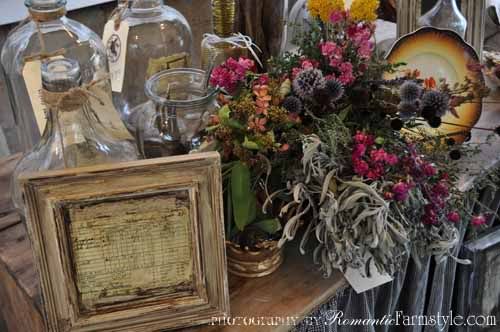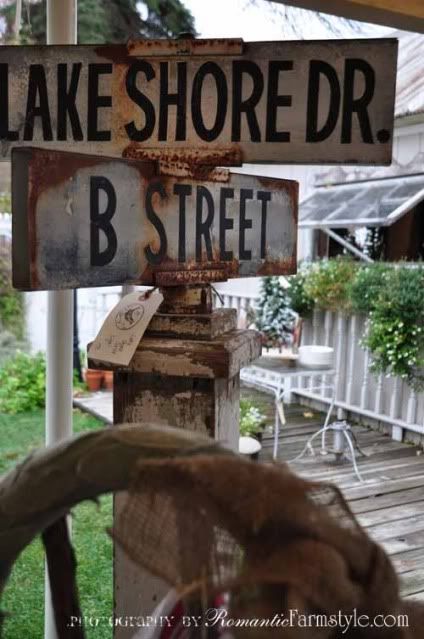 The "Lake Shore Drive" sign is one of the amazing pieces that I brought home. It's special to me because when Mr. Blessing and I were newlyweds, our very first love nest sat right between C Street and B Street. Joy couldn't have known how much I would love this piece. For the many years that she held onto the post, looking for the right thing to adorn it with, she couldn't have known that her chippy sign was going to be dear to my heart.
How like God to make our much anticipated meeting all the more beautiful!